Oct 08,2022 by HANIDOLL
Do you like black sex dolls?
Each of our black sex dolls shows you the most beautiful state!Based on a lot of customer feedback and my own experience, I can be sure that you will be very satisfied with black sex dolls. Imagine when you drag your tired body back home and find a plump and sexy beautiful black sex doll waiting for you, isn't it heaven? Here I will briefly introduce a few hanidoll black sex dolls to you, hope it can help you.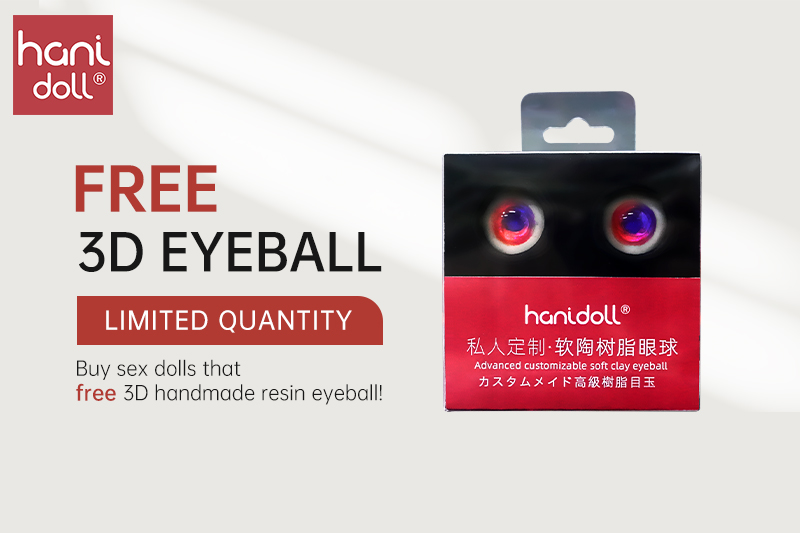 Buy sex dolls that free 3D handmade resin eyeball!
1. 158CM Large Breasts Ebony Sex Doll H3756
Stephanie is 62.2in (158cm) tall and weighs 89.28lbs (40.5kg). This black sex doll has a curvy figure with large breasts and hips, and she has very sexy thick lips.Stephanie is ready to let your imagination take her to new heights of pleasure and desire. No matter what crazy situation Stephanie finds herself in, she can draw you into it. You love the way her nipples cling to the fabric. You think she's perfect and you can't wait to get out of the blue lingerie she's wearing. There's something about her that you don't notice that she can always control you and get your cock. You spread her thin legs wide. Love her pussy, but she loves your cock even more.Stephanie has the look you love most. She has a sexy body with big eyes and a plump mouth for you to kiss. Stephanie is comfortable in any situation and loves that it has the opportunity to satisfy her insatiable thirst for cock.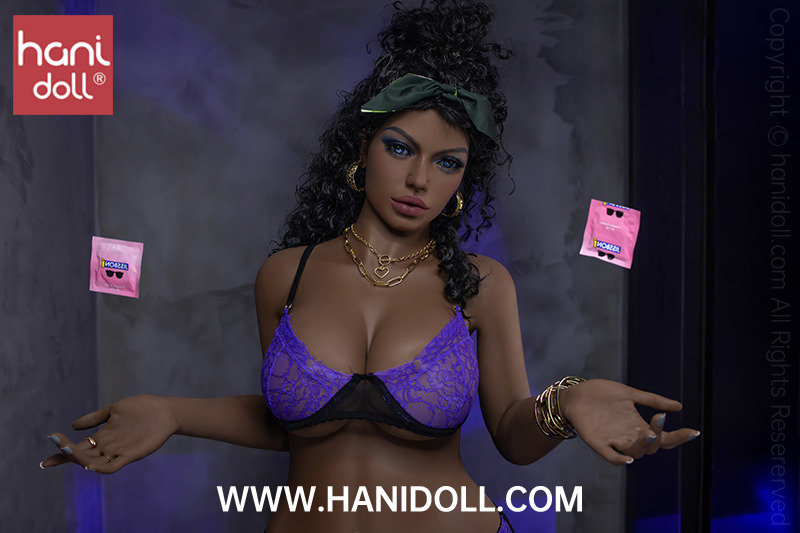 2. 163CM Giant Breasts Big Booty Sex Doll H3869
Leah is 64.17in (163cm) tall and weighs 114.64lbs (52kg). This black sex doll can take your sex life to a whole new level.Leah has a huge ass, thick thighs and a slim waist, its body is simply a work of art. I'm sure no one would dislike this beauty. Imagine that,Leah invites you to her place and she struts around the living room, shaking her ass for you. You sit down and she poses for you as she slowly removes her clothes. leah has a voluptuous and sexy body. Her ass is round and you spank it. She giggles and bends down in front of you. Leah touches your hardening cock and she begs you to give it to her. Leah can satisfy all your desires, and you often fill her pussy with the cock she wants.Leah is a sexy, fat girl who needs sex to quench her thirst for cock.
3. 158CM Small Breasts Full Body Sex Doll H3345
Beatrice is 62.2in (158cm) tall and weighs 68.89lbs (31.25kg). This sex doll has a cute face, it has a very slim and slender body and small breasts. with a perfect body, cute face, small breasts and tight ass, Beatrice is the sex doll of your dreams and now it's time to turn that dream into reality!Beatrice's skin is delicate and smooth, her naked body is stretched across the floor, her small pink buttocks are sticking up as far back as possible, a movement that is unspeakably lascivious. She has a lean chin, fine neck, sexy collarbone, plump on the jade breasts. The dark crystal skin is flooded with seductive light, the dress is so thin that the outline of the pink nipple tip is clearly exposed to your sight...Beatrice loves sports and sunbathing, which is why she has a sexy bronze skin tone. Her gorgeous body catches your eye all the time. Beatrice likes to wear tight tops and show off her wonderful breasts to men. She is in love with you and you are ready to have sex with her...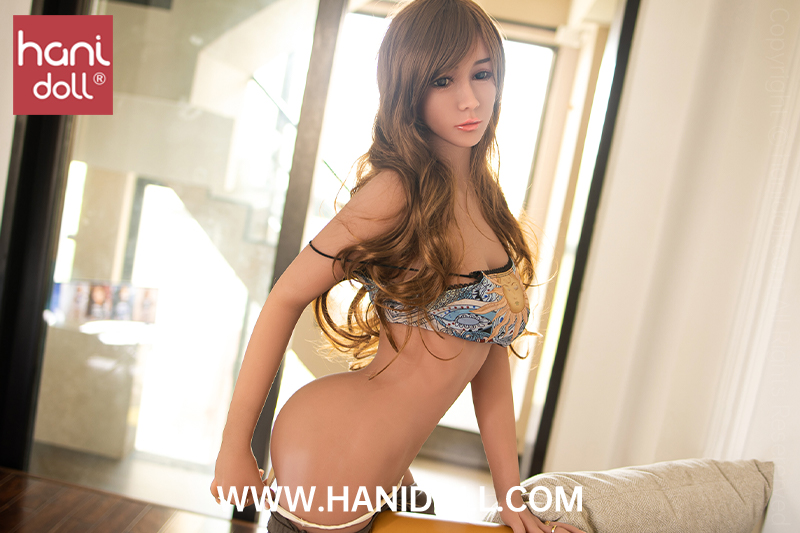 4. 153CM Giant Breasts Hyper Realistic Sex Doll H2756
Elena is 60.24in (153cm) tall and weighs 74.96lbs (34kg). This huge breast sex doll is one of our very best sellers, it has a charming face, seductive eyes, and fleshy lips. If you like black sex dolls, you'll love Elena.Elena is the chimera you summoned, she has the body of a demon, full of sensual and seduction. Elena is loyal to the master who brought her into this world, and you are her master. Elena loves the SM whip and she is ready to have sex with you every night...Elena has a pretty face and a hot body, and every man's blood boils when he sees it! The head is spiky and magical! High-waisted tights encasing huge breasts, straight, slender legs slightly apart, and a smooth, high ass!Bring Elena home now!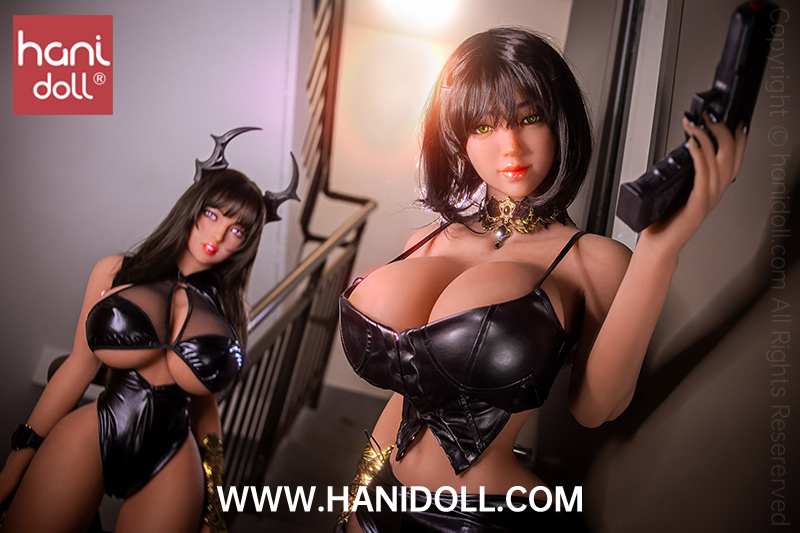 5. 148CM Huge Breasts Black Sex Doll H3533
Blake is 58.27in (148cm) tall and weighs 57.87lbs (26.25kg). This sex doll has a pair of large breasts and a small waist.Blake is attractive and her tanned skin glows honey in the sun. blake needs a man like you to prove how beautiful she is. You can please this sex goddess every day, once you bring her home.You love Blake's huge breasts and look forward to sucking on her dark nipples. blake craves your body and you can spend every night in her company, between her breasts and thighs. blake wants you to give her all the love you can every night and fill her pussy. This is one woman you can't afford to miss, and she will make sure you have the best sex of your life whenever you want it.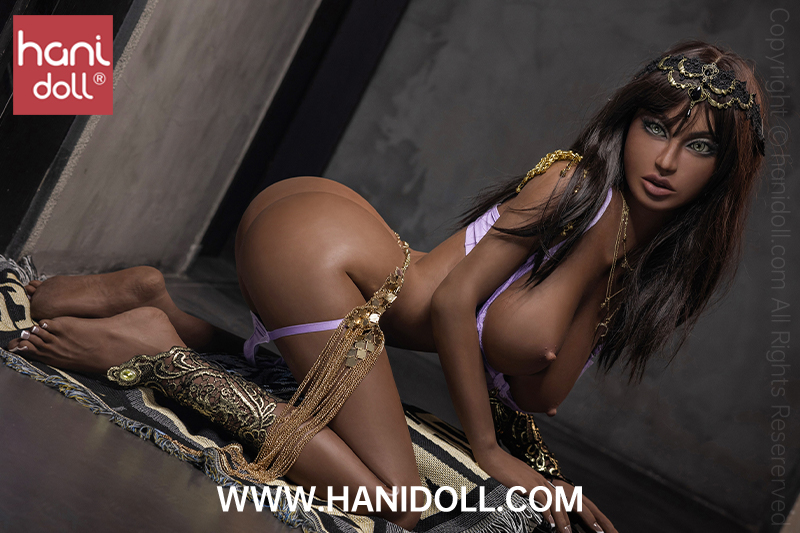 — END —