May 15,2023 by HANIDOLL
Hanidoll Official Website is Online to Bring Localized Services to German Consumers
Today, we bring localized services and support to our friends in Germany and officially launch the hanidoll.de official website.
The existence of hanidoll.de is to provide consumers in Germany and surrounding European countries with a more convenient and high-quality shopping experience. The precise German description on the website enables customers to find their favorite love dolls more accurately. Hanidoll regularly organizes various discount promotions to offer greater discounts to local consumers in Germany.

Of course, for the construction of local warehouses, we will continue to increase investment to better serve German consumers.
As a leading brand in the global love doll industry, Hanidoll is well known for its highly realistic and high-quality products, which are deeply loved by consumers worldwide. Hanidoll's vision is to become the preferred brand in the minds of European consumers in the adult toy industry. In the future, Hanidoll will continue to focus on Germany as the center to expand into other European countries, bringing high-quality products and services to more European friends.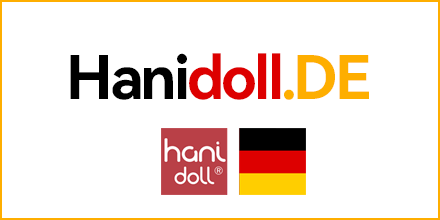 The following payment methods are supported: